Newark Star-Ledger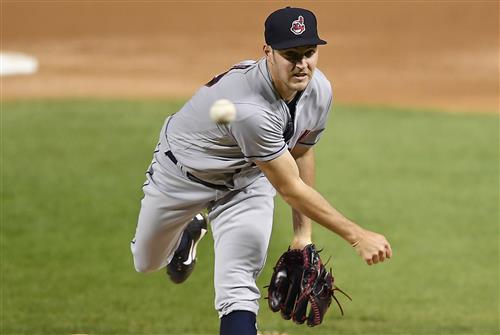 The MLB Winter Meetings begin Monday in Las Vegas, and there will be plenty of trade talk making the hot stove sizzle, with Cleveland Indians right-hander Corey Kluber, Arizona Diamondbacks right-hander Zack Greinke and San Francisco Giants southpaw Madison Bumgarner all on the market.
New York Yankees general manager Brian Cashman could be interested in one of those aces, after missing on Patrick Corbin, who went to the Washington Nationals on a six-year, $140 million contract, and Nathan Eovaldi, who returns to the Boston Red Sox with a four-year, $67.5 million contract.
But there's a pitcher who has been flying under the radar a bit this winter, and it's one who could make sense for the Yankees.
SNY's John Harper thinks the Yankees could get Indians right-hander Trevor Bauer at a "bargain price" because Cleveland is looking to slash payroll.