Sportsnaut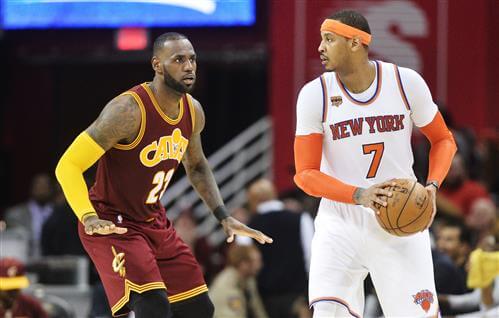 It really was just a matter of time before LeBron James and Carmelo Anthony joined forces on the same team. We just didn't expect to wait until the 2018-19 season for this to happen.
Clearly on his way out of Houston, Anthony will be hitting free agency here soon. He's just waiting on the situation to be handled behind the scenes.
Once Anthony becomes available, Los Angeles Lakers star LeBron James has interest in him joining the Southern California franchise.
"But James and his camp still believe Anthony can play, that there could be a place for him as a contributor on a Lakers' team that is young and continues to battle injuries," Joe Vardon of The Athletic reported Thursday evening.
Anthony played all of 10 games with the Rockets before both sides decided it was in their best interest to move on. This came after a pretty depressing 2017-18 campaign with the Oklahoma City Thunder.