Total Pro Sports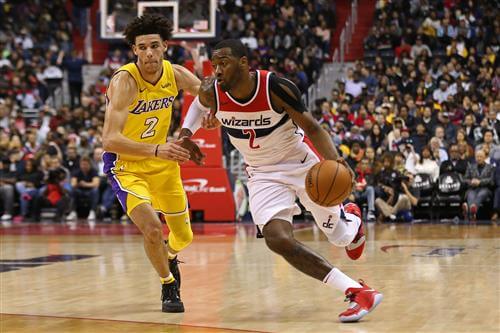 On Dec. 15, teams throughout the NBA will be able to trade their summer free agent acquisitions with the Los Angeles Lakers expected to be one of the major players to make a move.
The Lakers got off to a rough start to the season, but remained patient with their young core as LeBron James willed them to victories to get them above .500. Things have changed and now they're looking to pair James with five-time All-Star John Wall and Lonzo Ball could be a casualty of that trade.
According to Kevin Broom of Bullets Forever, two anonymous NBA agents have confirmed that the Lakers have included Ball in trade talks for the Washington Wizards star:
Source No. 1, a current NBA agent, surprised me by saying the story was true. The source said it's something Rich Paul — agent to LeBron James and, as of January 2016, John Wall — was orchestrating. But, according to this source, the Wizards were saying no.